Inspirational Story of Anupam Mittal
Anupam Mittal is an Indian entrepreneur, angel investor, and the founder and CEO of Shaadi.com, a website for matchmaking in India. He started the company in 1997 when he was 24 years old. At that time, there were only a few websites in India. During this time most websites were focused on providing information rather than connecting people.
Anupam recognized the potential of the Internet to bring people together and started Shaadi.com to help people find their perfect match. The company has been very successful, and Shaadi.com is now one of the largest matchmaking websites in the world, with over 35 million members across the globe.
Early Life & Education
Born on December 23, 1971, in a Marwadi family, Anupam comes from a very humble family background. After completing his early education in India, he moved to the United States to pursue MBA from Boston College. After completing his master's, he joined a business intelligence software company, Micro Strategy, as a Product Manager.
While working in the US, Anupam came to India only once a year to spend quality time with his family. To kill his boredom while in India, he took up web development projects for other companies while sitting in his father's office during the mid-90s. At that time, he encountered one such traditional matchmaker who would do anything to get you hitched and earn a good commission on that.
Interestingly, that matchmaker tried to set Anupam with a few of his clients. Although this made Anupam irritated, this whole thing gave birth to a revolutionary idea that changed Anupam's life for good!
How Was Shaddi.com Founded
The matchmakers unknowingly gave an idea to Anupam Mittal of starting an online portal where people could find their life partners without any middlemen or matchmakers. Anupam thought of creating a portal where all the data can be stored, which these matchmakers usually have.
People who want to get married and facing difficulty in finding a perfect life partner can find their perfect match through this online portal. With this thought, in 1997, to give it a start, Anupam Mittal started Sagai.com, which was more of an experiment than a business. As the Internet was accessible to a small number of people, Anupam's primary focus was still on his full-time job.
In 2000 when the dot-com bubble burst happened, many companies went out of business, and many people lost their jobs. The company where Anupam was working also suffered a considerable loss, and there was a high chance of Anupam losing his job. So, he thought of transforming his experiment into a business. He then left his job in the US and returned to India, to put his focus, time, and hard work into his matrimonial website.
He also changed the name of the website from Sagai.com to Shaadi.com.
In the initial stage, the target users for his website were NRIs. These are the peoples who were living in different parts of the world but wanted to get married in India. He focused on the needs of these NRIs, and after some time, his website started getting target visitors. And soon, through his website, people started getting married to their desired life partners. His business got an early success from here. Anupam never looked back and climbed a new height of success with each passing day.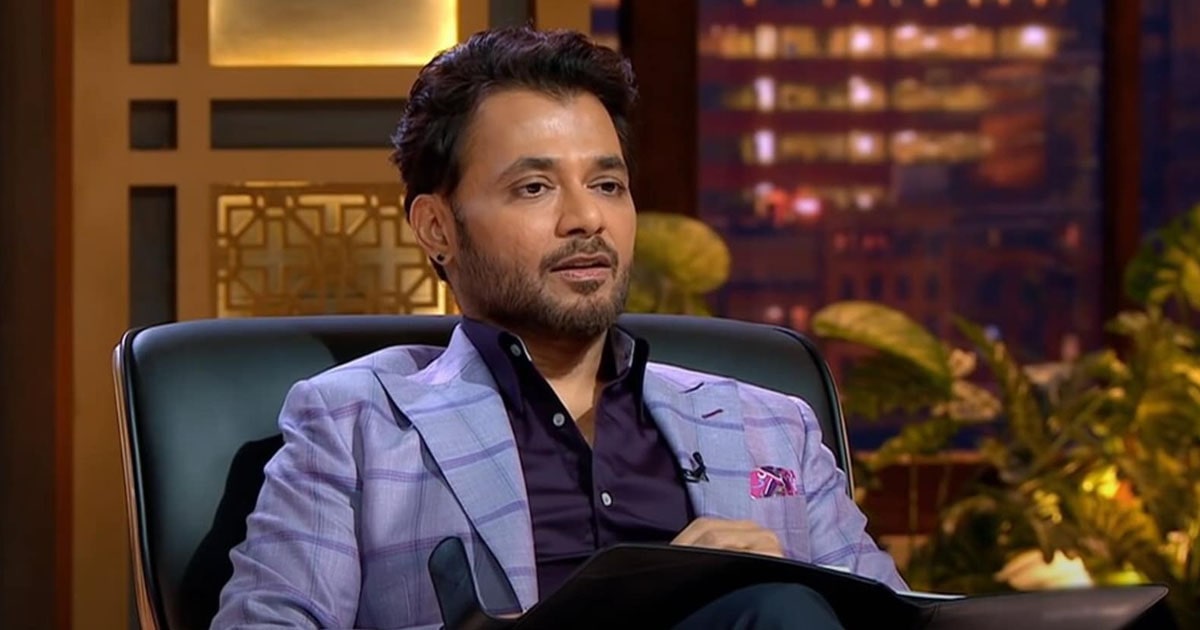 People Group
People Group, the brand name under which Anupam Mittal created many popular businesses like Shaadi.com, Makaan.com, Mauj Mobile, etc., was officially started in 2004. Mittal, the Founder & CEO of People Group, launched this company to explore different opportunities in the Internet & Mobile space.
With over 1197 people employed, the People Group has 12 regional and three global offices. They mainly work around consumer internet, and mobile value-added services sectors and are divided into People Interactive, People Pictures, and People Infocom.
Challenges Faced
With the launch of his company, Anupam Mittal faced many challenges in running his business and making it profitable. The very first challenge was brand awareness. Until 2005-2006, people hardly knew the business and what problem it was solving. Plus, since the company was in its initial stage, hiring the right set of employees was very important. Finding suitable candidates who can work efficiently in a team and share the vision of Anupam was not an easy task.
Shark Tank India
Anupam was one of the thoughtful investors who came on the top-rated startup reality show Shark Tank India – Season 1 and Season 2. His understanding of business, his patience for listening, and then forming his opinion about the business is something that we all loved. He invested Rs 5.40 crores in season 1 and Rs 8.05 crores in season 2.
Other Investments
Anupam Mittal has invested in more than 250 startups in the last few years. He was one of the earliest investors in Indian ridesharing company OLA. Some other significant investments are Rapido and Big Basket.
Personal Life
Anupam married his long-time girlfriend Anchal Kumar in 2013 and they have a daughter Alyssa Mittal.
His hard work and dedication made him what he is today, and young entrepreneurs can learn a lot from this fantastic businessman and investor.
Read: Namita Thapar: Story of One of India's Most Successful Women Entrepreneurs