Story of Namita Thapar
Namita Thapar is one of India's most successful women entrepreneurs and has been instrumental in Emcure's growth and success. She is the Executive Director of Emcure Pharmaceuticals, one of the leading pharmaceutical companies in India.
She appeared on Television as one of the investors on the top-rated business reality show, Shark Tank India Seasons 1 and 2.

Early Life & Education
Born in a traditional Gujarati family on March 21, 1977, in Pune, Maharashtra, Namita comes from a background where education was given utmost importance in one's life and was considered a ladder to success in life. So, from the beginning, Namita was a very intelligent girl, and her family provided her with the best-in-class education throughout her educational career.
She completed her Chartered Accountancy from ICAI at just 21 and later got her MBA from Duke University's Fuqua School of Business. Always aspiring to be a successful businesswoman, she dedicated her early life to her work and learning new skills to be the best in her field.
Professional Career
Namita started her professional career in the United States Bay Area, where she worked for six years in the field of marketing & finance in two different companies. After that, she returned to India and joined her father's business, Emcure Pharmaceuticals, as a Chief Financial Officer.
After being the CFO for ten years, she then thought of doing something different that could give her job satisfaction and can take her company to new heights. She has managed multifaceted portfolios in HR, domestic marketing, and finance. She oversees over 3,000 medical representatives across India, contributing over $1 billion in sales. Namita also serves on the boards of Fuqua School of Business and Finolex Cables.
Namita is also the founder and CEO of Incredible Ventures Ltd, a company that trains young people in entrepreneurship from 11 to 18. She is also an active member of the Pune chapter of the Young Presidents Organization.
Emcure Pharmaceuticals
Emcure Pharmaceuticals is an international pharmaceutical firm with headquarters in Pune, Maharashtra. The portfolio of Emcure's products consists of pills, capsules, and injectables. While headquartered in Pune, Maharashtra, the company has increased its global operations. It generates a yearly revenue of $750 million. It operates in 70 nations and has a workforce of more than 10,000.
Accolades
The Economic Times 2017 Women Ahead List presented Namita with the "40 under Forty" accolade. She is a participant in the "Champions of Change" initiative. She has also been recognized with Barclays Hurun, Next Gen Leader, and won World Women Leadership Congress Super Achiever Award.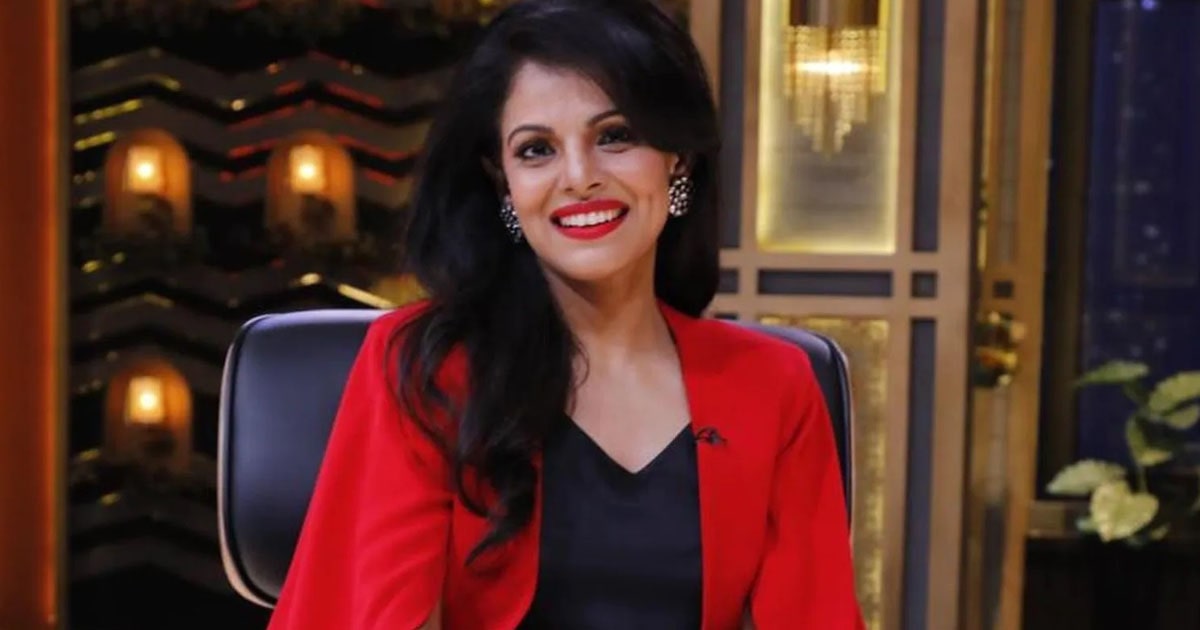 Shark Tank India
We all saw Namita as one of the popular business reality show Shark Tank India judges. She has consistently been popular on social media, thanks to the amusing memes, flowcharts, and movies about her comments and other show content. As per reports, she invested around ₹ ten crores in 25 startups in the reality show's 1st season. In Shark Tank Season 2, Namita Thapar emerged as the biggest investor. She invested a total of 19.04 crore in this season.
She is famous for her dialogue on the show, "Ye meri expertise Nahi hai, toh I am out." 
An Active Investor
Young entrepreneurs have always been Namita Thapar's focus when creating Incredible Ventures Ltd. Mumbai, Delhi, Bangalore, Pune, Chennai, and Ahmedabad is an education company that teaches entrepreneurship to students aged 11 to 18. She actively explores new business concepts and ideas and invests in them accordingly.
Personal Life
She considers her mother as her role mother as she believes that it was her mother only who inculcated that ambition in her to become a leading businesswoman from a very young age. She has two sons, Jai Thapar and Vir Thapar, and her husband's name is Vikas Thapar.
Lessons to Learn from Namita Thapar
Namita once said, "Men ask their wives to do things all the time — host this dinner, do this, do that — so why can't we ask men to help when we are working."
According to Namita, women shouldn't ever be afraid to ask for help. But it's important to recognize the distinction between asking for help and permission. Why can't women ask women to do something for them if men can? When partners protect one another, being in a relationship provides benefits.
Therefore, we must not harbor beliefs that we will weaken if we start seeking help. "It's okay if you're not Superwoman if you're flawed. Most of us are.", she added.
The Bottom Line
Namita Thapar is a role model for women in business and exemplifies what can be achieved with hard work and determination. She is a true inspiration, and her story is a testament to the power of women in business.
Read: Peyush Bansal: Amazing Success Story of Lenskart Co-Founder