Reasons Why You Should Invest in Real Estate
Putting all your eggs in one basket can lead to a total loss. Instead, diversifying your investments can help minimize your losses. Many people avoid investing in real estate, thinking it requires lots of money, sometimes it is incorrect! Real estate investment has been a stable, growth, tried & tested formula to create regular and passive income in both the short- and long-term.
It has many advantages over stocks, bonds, and mutual funds. It has a higher return due to its positive leverage and predictable cash flow. This blog will break down why real estate investment has been the go-to investment for building wealth and highlight some of the top reasons you should invest in real estate.
Top Reasons Why Real Estate is One of the Best Investments:
Store of value
In the past, it has been observed that the real estate market has outperformed the goal in terms of a store of value and returns. Exceptions are the events post-2007, but savvy investors have picked up properties with a significant discount even then. Real estate is one of the safest investments one can make because properties value very rarely goes down, and even then, it's only for a concise duration. So, one thing you can rest assured is that the value of your property is not going to be devalued as more buildings rise. So, if you want your value to be safe generations from now, invest in real estate.
Tax Benefits
Once you buy a second home and take a bank loan for it, you get some tax rebate which ultimately helps you save more money, and saving money also leads to wealth accumulation.
Passive Income for Life
Real estate is the modern-day version of an oil rig in your backyard, working 24/7 to make extra money for you. As Warren Buffett, one of the greatest investors of all time said,
"If you don't find a way to make money while you sleep, you will work for money until you die!"
Easy Access to Funding
If you are employed and have a good credit history, banks can provide you with a great deal on loans. It's never been easier and cheaper than today to have access to capital. Many public and private banks are offering interest rates for buying a home. You should learn about these programs and take advantage of them.
An Asset for you & your Future Generation
Real estate lasts for 100+ years and looks after a minimum of two generations. So, by investing in real estate, you create an asset for yourself and your future generation. Having a real estate asset gives you the comfort of either flipping it for profit for the short term or keeping the asset as a rental income coming in for the very long-term.
Control Over Investment
Unlike stocks, real estate is different. You can always customize the upgrades that you make to increase the home's value. However, just as important is finding the right balance between the returns and risk.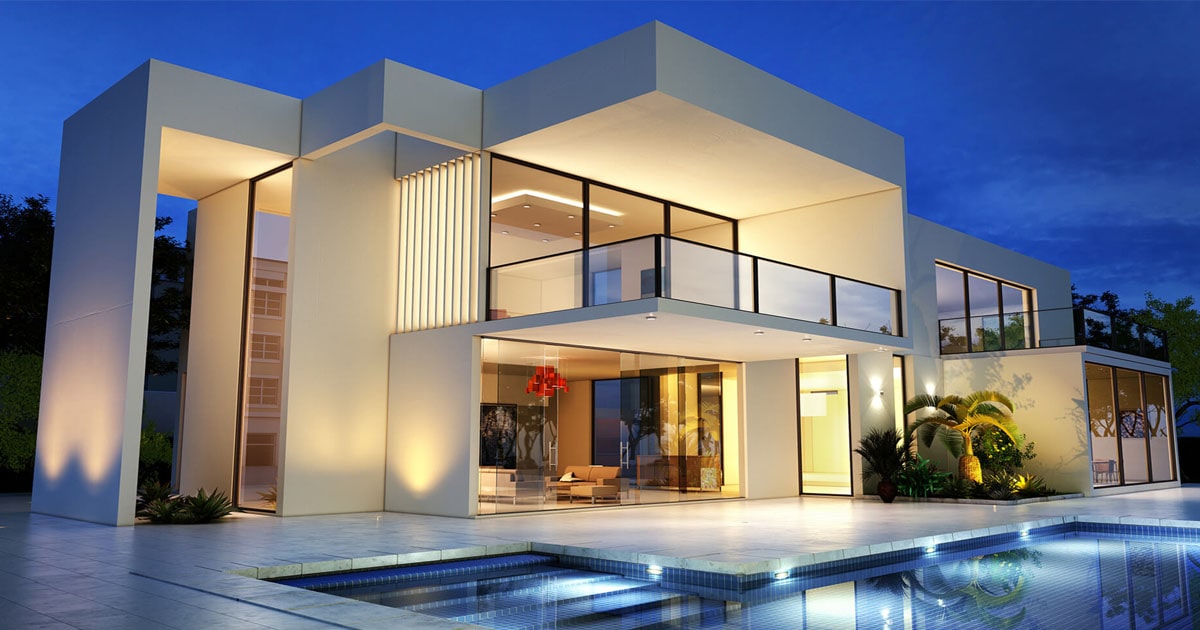 Cash Flow
Real estate is one of the best investments that can provide high returns in the long term. Its steady cash flow helps minimize monthly expenses and enables people to save for retirement. Your cash flow will eventually increase as you pay off your mortgage. It can then be used to boost your retirement funds or even boost your wealth.
Multiple Ways of Investing
There are many ways to invest in real estate, such as direct ownership of houses and small multifamily properties, crowdfunding, joint ventures, and publicly held real estate investment trusts (REITs).
Inflation Hedge
An inflation hedge is a type of investment that prevents inflation. It is typically used to protect investors from decreasing their buying power. This is why real estate investment is considered a hedge against inflation as the value of property gradually increases over time. So, investing in real estate will act as a shield for you against inflation.
Diversification in Portfolio
Another reason to invest in real estate is its diversification in the portfolio. Real estate has a low correlation with other significant asset types. This means that it can lower portfolio volatility and provide a higher return per unit of risk.
The Bottom Line
Real estate can help you reduce risk and boost your returns. It can also serve as a great way to preserve capital while enjoying the cash flow. It is a liquid asset that can be used to pay bills and make other financial goals and can be sold quickly and easily if you need to liquidate it. So, what are you waiting for? Do your research correctly, learn more about real estate investment, and start your investment journey in one of the most reliable assets – Real Estate!
I suggest you do your research before investing in real estate, and if you have any queries, you can mail me at hello@vikasjoshi.in or call 9599705565