Buying Property in Siddharth Vihar Ghaziabad
Residential property prices in Delhi are beyond the budget of many home buyers, which is why many buyers look beyond Delhi. Another main reason is that there are few options for residential projects with large open spaces and recreation facilities like clubs, gyms, and swimming pools within Delhi.
Siddharth Vihar
Siddharth Vihar is a developing residential locality that is ideally located on NH – 24, along the Hindon River and is a few minutes drives from Delhi, Noida, and Ghaziabad. Lower property prices than Indirapuram and Vaishali and location advantage on National Highway 24 and Delhi-Meerut Expressway are among the factors making Siddharth Vihar a desirable option for homebuyers who work in Delhi, Noida, or Ghaziabad.
The upcoming Rapid Rail Transport System (RRTS) will add tremendous value to this location's property prices. Most of the projects in this area are multi-story projects. They offer different types of residential options like 1 bhk, 2 bhk, 3 bhk, 4 bhk, and 5 bhk apartments. Buyers can choose from ready-to-move or under-construction projects. Despite its proximity to Delhi and Noida, residential apartments in this area cost less than in Indirapuram and Vaishali.
So Siddhartha Vihar has emerged as a good option for those with a small budget.
Property Price

Siddharth Vihar is spread over in approx. 750 acres, the average price for 2-bedroom apartments is between 50 to 70 lakhs, and for 3-bedroom apartments is between 70 to 90 lakhs.
The average per sq feet price is between Rs 5,000 to 7,000 per sq ft.
Connectivity

This upcoming township has many locational advantages and can be easily approachable from Delhi, Noida, and Ghaziabad through NH 24, NH 58, and Delhi Meerut Expressway. Shaheed Sthal Metro Station is the nearest metro station to Siddharth Vihar.

In a few years, the area will also get RRTS connectivity, providing fast and seamless travel between various places in Delhi and Gurgaon. Yogi Adityanath's Uttar Pradesh government is keen to develop this area as a big residential hub. The nearest railway station is Ghaziabad Junction which is just 3 km away.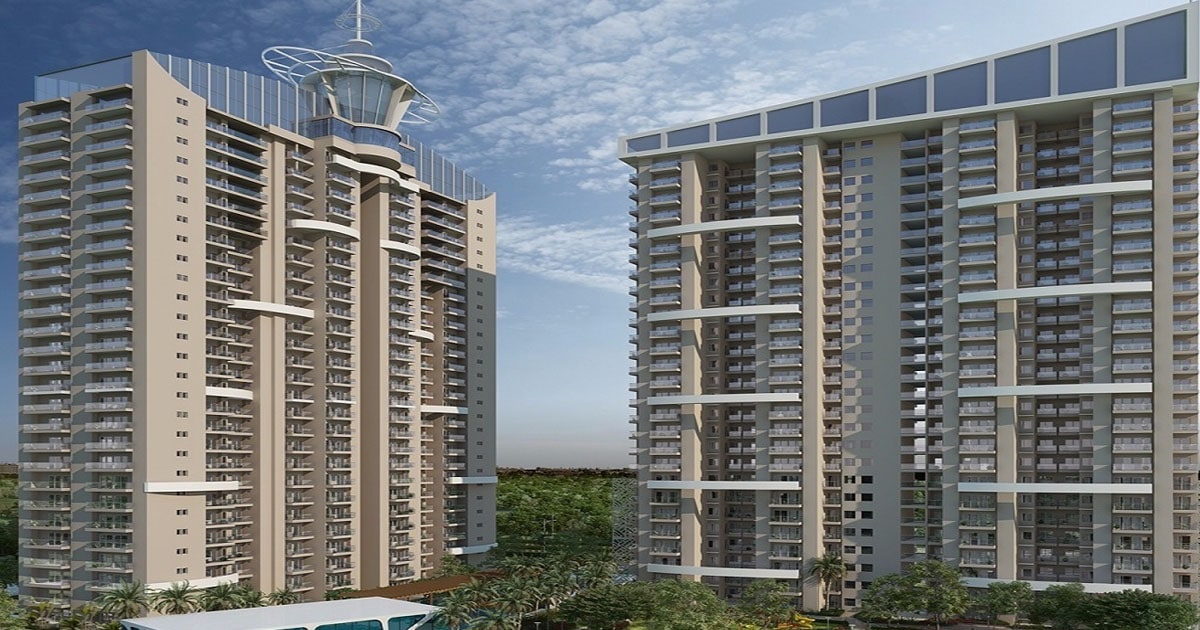 Social Infrastructure

Due to its proximity to Noida and Delhi, Siddharth Vihar has all the necessary basic amenities, like schools, markets, banks, and hospitals, in the close vicinity. However, it will still take a few years to be a fully developed area that can offer a quality infrastructure like a neighborhood-developed area of Noida and Delhi.
In addition to big roads, the area boasts metro-rail connectivity, thus making commuting easy for prospective homebuyers. who work in Delhi, Noida, Greater Noida West, Ghaziabad, and Meerut, and they should explore the area. According to some reports, the Uttar Pradesh Housing Board is developing a stretch to provide direct access between Siddharth Vihar and the National Highway.
This road stretch is likely to be completed by early 2023. Currently, pipelines are being laid to provide Ganga water to the residents of this area.
Residential Projects in Siddharth Vihar
Gaurs Siddhartham
Prateek Grand City
Apex – The Kremlin
SG Shikhar Heights
T&T Eutopia
T Homes
Apex Quebec
Vastu Homes
Truvae Fragrance Homes
Conclusion
Siddharth Vihar is a developing area with great potential to be an excellent residential area just because of its location and connectivity from Delhi and Noida. Real estate in Siddharth Vihar has seen a very sharp rise in the last few quarters, and it is almost certain that in the next few years, it will see a huge demand, and the rate will be equal to Indirapuram and Noida.
I advise you to do your research before buying or investing in Siddharth Vihar. If you have any queries or want the best deal in any project, you can mail me at hello@vikasjoshi.in or call 9599705565
Read: Why Investment in Real Estate is a Good Option

Frequent-Asked Questions (FAQs)
Where is Siddharth Vihar in Delhi?
Siddharth Vihar is a developing residential locality in Ghaziabad. It is ideally located on NH – 24 and Delhi Meerut Expressway, along the Hindon River. Siddharth Vihar is a few minute's drive from Delhi, Noida, and Ghaziabad.
What is the pin code of Siddharth Vihar Ghaziabad?
The pin code of Siddharth Vihar Ghaziabad is 201009