Project T Siddharth Vihar Ghaziabad

Project T is T&T Group's new luxury residential project in Siddharth Vihar Ghaziabad. This residential project is all about luxury and exclusivity. These days all homebuyers look for something unique and innovative in luxury residential projects that make their life comfortable and take it a notch higher in terms of luxury lifestyle.
Taking note of this, T&T Group has come up with this residential project which is futuristic, exclusive, and has everything that anyone can dream of in a luxurious home. The project offers 52 ultra-luxury apartments with all the best and latest features and amenities, which have never been in any residential project in Delhi NCR.
T&T Homes`s Project T Siddharth Vihar Snapshot
Developer: T&T Group
Property Type: Luxury Apartments
Location: Siddharth Vihar, Ghaziabad
Status: Under Construction
Plot Area: 5 acres
Bedrooms: 5
Size: 3525 sq ft super area
Price: 10,000 per sq ft
Total Number of Apartments: 52
Total Number of Towers: 1
Possession: October 2024
RERA Number: UPRERAPRJ17268
Luxury For The Chosen Few
One of the best things about this luxury residential project is its limited edition of 52 concept luxury apartments, which are available for the selected few premium segment buyers of the housing market. It is important to note that the project not only provides all the modern-day features and luxurious amenities but also offers some unique amenities that are rare.
For example, this project's concept of a Twin Kitchen is unique. Every kitchen in Project T has a layout that splits the kitchen into two sections for different and specific uses: Wet and Dry. To ensure convenience, separate wet and dry zones are designated for specific use. While the concept of a wet zone makes cleaning and cooking more manageable and efficient, the dry zone is specially meant for service purposes, minimizing the hassle of cooking and serving simultaneously in the same space.
This is just one example of how detailed planning is done for this luxury residential project. Project T has three side-open luxurious apartments, opulently private elevators, a double-height living area, and only two apartments per floor, giving privacy and exclusivity to its residents.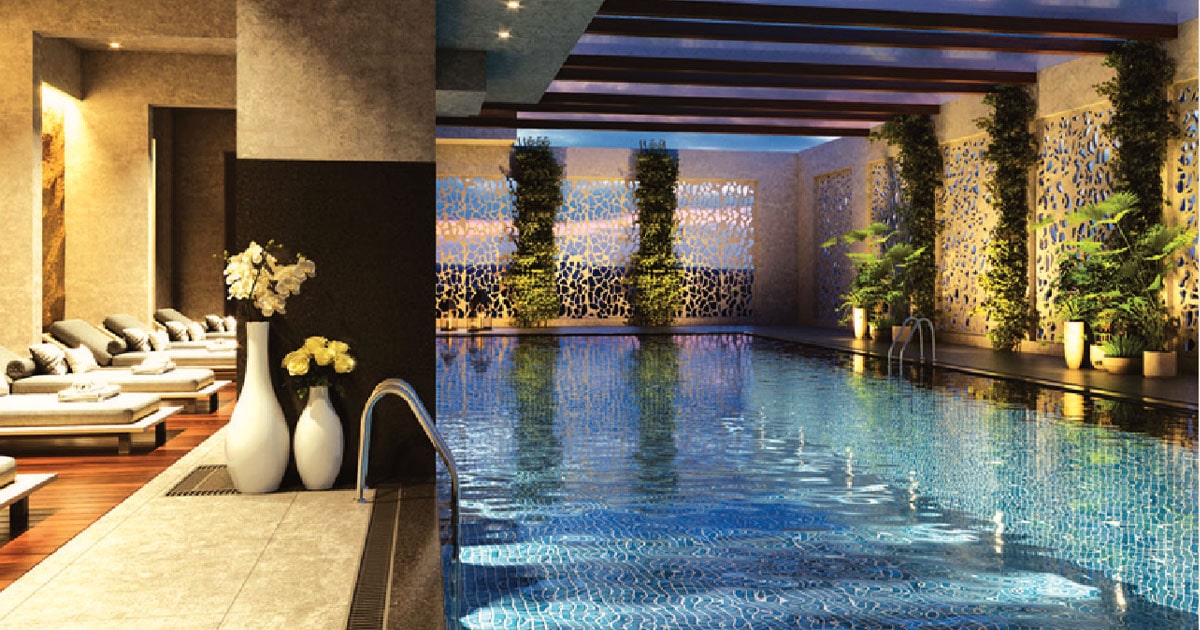 Highlights of Project T
Gardening Service
Gardener at your disposal because plants need extra care too to keep your private garden always lush green
Babysitting Service
On-call babysitter is available at any hour for parents with hectic working lifestyles
Pet Care Service
There is a particular pet care staff for your loving pets within the project to keep your pet well-groomed and even care for them in your absence
House service
Keeping your house clean should be easy for you. There will be in-house housekeeping staff in Project T which will be available 24×7 at your service
Valet Parking
There will be a 24X7 valet parking service for you and your guest in Project T
Laundry Service
To make your day-to-day life more comfortable, there will be in-house laundry and dry-cleaning services in Project T
Concierge Desk Service
There will be concierge staff available 24×7 to take requests from you at all times – from getting reservations done to running errands and more
Private Chef
Any day can be a celebration with your private chef service within Project T. Treating your guest to a lavish lunch or dinner or indulging in delicacies on special occasions, a great dining experience is only a call away
Exclusive Amenities at Project T
Double-height entrance lobby
Indoor swimming pool
Daily needs kiosk
Plush washrooms
Indoor Clubhouse
Switchless electric panels
Twin Kitchen
Fine dining restaurant
The Defining Features of Project T
Only two residences per floor
Sleek outer facade
Panoramic golf course view
Personal elevator
Double-height living room

Location of Project T
The project is at a prime location in Siddharth Vihar, facing a large green landscape. Siddharth Vihar is a developing residential area near Indirapuram and has excellent connectivity from Delhi, Noida, and Ghaziabad through NH 24 and Delhi Meerut Expressway.
Drawback
There is no doubt that Project T is a unique residential project because of its features and amenities. There is only one problem, Siddharth Vihar is known for mid-range housing projects, and there is little demand for luxury apartments.
Positive Points
Project T is an excellent luxury residential project for those wanting the best. The project offers the best luxury features with world-class amenities in a single project. A 5-bedroom (3525 sq ft) apartment is about 3.10* cr onwards, which is an excellent price for a luxury apartment. Another attractive point of the project is that you can get possession of your dream home in the next 18 to 20 months, as the tentative possession date is October 2024.
Conclusion
If you are looking for a big luxury apartment at a reasonable price, then Project T is an excellent option. Siddharth Vihar is a developing residential area, so the property price will surely increase in the next 2 to 3 years. So buying an apartment in Project T for self-use or as an investment will be a good decision.
If you have any queries or want the best deal in Project T Siddharth Vihar Ghaziabad, call me at 9599705565 or hello@vikasjoshi.in