Success Story of Aman Gupta
Aman Gupta is one of those Indian entrepreneurs who revolutionized the lifestyle electronic wearable industry through his company, boAt. The boAt is the world's 5th largest & India's number 1 audio and wearable brand, founded by Aman Gupta and Sameer Mehta in 2016.
Before starting his successful entrepreneurial journey, Aman Gupta worked for different organizations and was currently seen as one of the investors in Shark Tank India. This blog focuses on his journey till now, the challenges, and the significant achievements of his life.
Early Life & Education
Aman Gupta was born in 1982 in Delhi. He completed his early education at Delhi Public School, RK Puram. Later Aman graduated with a Bachelor of Commerce (Honors) degree from Delhi University. Apart from being an entrepreneur, he is also a Chartered Accountant. Aman Gupta is among one of India's youngest CAs who cleared CA at a very young age. He completed his CA from The Institute of Chartered Accountants of India from 1999 to 2002.
After that, he worked as an assistant manager at Citi Bank for two years. Aman began his entrepreneurial journey in 2005 when he founded Advanced Telemedia Pvt Ltd. Here he launched many global brands in the Indian market like Beats Audio, Sennheiser, and Telex, among others. He also assessed market opportunities and prepared the business plan for successful entry.
Later in 2011, Aman joined KPMG as a senior management consultant (strategy services group). He earned his Master's degree in MBA – General Management from Northwestern University – Kellogg School of Management. For the 1st year of his M.B.A., Aman was in the Indian School of Business, and for the 2nd year, he went to Kellogg School of Management as an exchange student.
Launching boAt
Aman was not satisfied with his work, so after having enough knowledge of lifestyle electronic gadgets, he decided to launch his own company, boAt. In 2016, he, along with Sameer Mehta, founded boAt. Initially, the company focused on selling earphones, headphones, smartphone chargers, speakers, high-quality phone cables, etc. The company marked a massive sale of Rs 100 crore in the first two years. 
Apple chargers and cables were the very first products launched by boAt. On Amazon, Apple chargers became the highest-selling products because these chargers were comparatively cheaper than the original ones, and the quality was also much high. Unlike Apple's original chargers and cables, which got damaged quickly in a brief span, boAt chargers and cables were super sturdy, long-lasting, and pocket friendly.
Aman Gupta's brilliant marketing strategies led boAt to its new heights in a brief period, and it became one of the country's most profitable lifestyle electronic wearable brands. The company has beaten all its domestic and international competitors in terms of sales. Today boAt products are best-selling products on all major eCommerce portals.
The boAt has also become India's number 1 smartwatch brand as their smartwatches perfectly serves the need of Indian consumers at a budget price. boAt products are currently available in 5000 retail stores in India. The company has now sold its products to 20 million Indians and intends to sell over 10,000 gadgets a Day and 4 million in a year.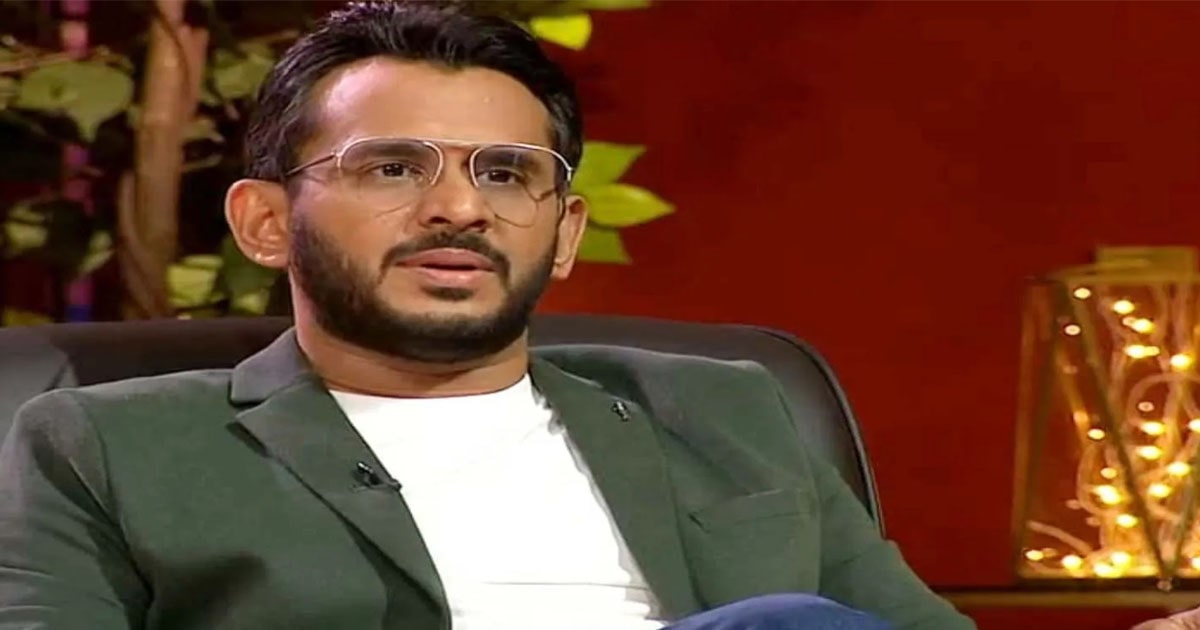 Shark Tank India
Aman Gupta was among the seven sharks who appeared in the 1st season of the top-rated startup reality show, Shark Tank India. If you have followed this show actively, you must know that he was the most popular and loved shark on the show. Entrepreneurs of all ages liked him and were highly inspired by his life and journey so far.
His humorous nature made the entire show very much famous. The audience loved his personality, point of view, and reasons for investing or not investing in any business on the show. He invested more than INR 6.70 crores in the startups pitched for funding in Shark Tank India – Season 1.  
Awards & Achievements
Aman won Businessworld Young Entrepreneur Award in 2019. In 2020, he was featured in BW Businessworld's 40 under 40, and in the same year, Aman received the prestigious Entrepreneur of the Year Award in the category of Consumer Durables. In 2021, he won Forbes Business Tycoon. Recently, he won the Pitch CMO of the Year award.
Lessons from Aman Gupta's Life
Aman is a perfect example of how hard work pays off. He is an inspiration to us all because of his determination and persistence. Before boAt, Aman worked in other companies where he learned that hard work leads to success.  His journey till now teaches us that entrepreneurs should always remain vigilant to the opportunities around them and do their best to make the most of them.
They should always learn from mistakes and never lose hope.