Story of Ashneer Grover
Ashneer Grover is the former co-founder & Managing Director of BharatPe, a mobile payments company currently valued at $3 billion. He is an excellent example of how to be successful in India's startup ecosystem. He has successfully raised capital, built a great team, and created a valuable product. BharatPe is currently one of the most promising startups in India and is quickly growing in popularity.
Though Ashneer had a great educational and career background, he faced multiple challenges in his journey. This blog discusses his early life and success story.
Early Life and Education
Born on June 14, 1982, in an upper-middle-class family in Delhi, Ashneer was very intellectual, which led him to IIT Delhi and later IIM Ahmedabad.  When Ashneer pursued his B.Tech from IIT Delhi for the student exchange program, he was selected for the Institut National des Sciences Appliquées de Lyon, commonly known as INSA Lyon, France. It's a premier and one of the largest engineering colleges in Europe. In 2002, he went to INSA Lyon to continue his studies. After graduating from IIT, he did his MBA in Finance from IIM Ahmedabad in 2006.
 Initial Career
After completing his Master's, Ashneer got associated with Kotak Investment Banking in 2006. He worked there for seven long years as the Vice President. He made ten deals of USD 3 billion of transactional value during his tenure. Ashneer later joined American Express (AmEx), a global financial services company.
He was there from 2013 to 2015 as Director – of Corporate Development, and his major role was payments and fintech coverage for the company in India. He led a Series B investment in MobiKwik, an eCommerce payment systems, and digital wallet company. After leaving AmEx in 2015, Ashneer joined Grofers, now named Blinkit. He joined the startup as the Chief Financial Officer and built the company from scratch as a core team member and Albinder and Saurabh – founders of Grofers. Here, he raised USD 170 million for the startup from Softbank, Tiger, Sequoia, and Yuri Milner.
Later in 2017, PC Jewellers Ltd appointed Ashneer Grover as the Head of New Business, where he led digital transformation and strategy at the second-largest jewelry retailer in India. He also enabled PayTM, PhonePe, Pine Labs, Magic Pin, and QwikCilver and consolidated e-comm operations under a single brand PCJ.  Ashneer Grover set the company up for the next phase of consumer experience-driven growth and diversification into adjacent businesses. He worked with PCJ for exactly one year, and in 2018 only, he founded his own company BharatPe with his co-founder Shashvat Nakrani.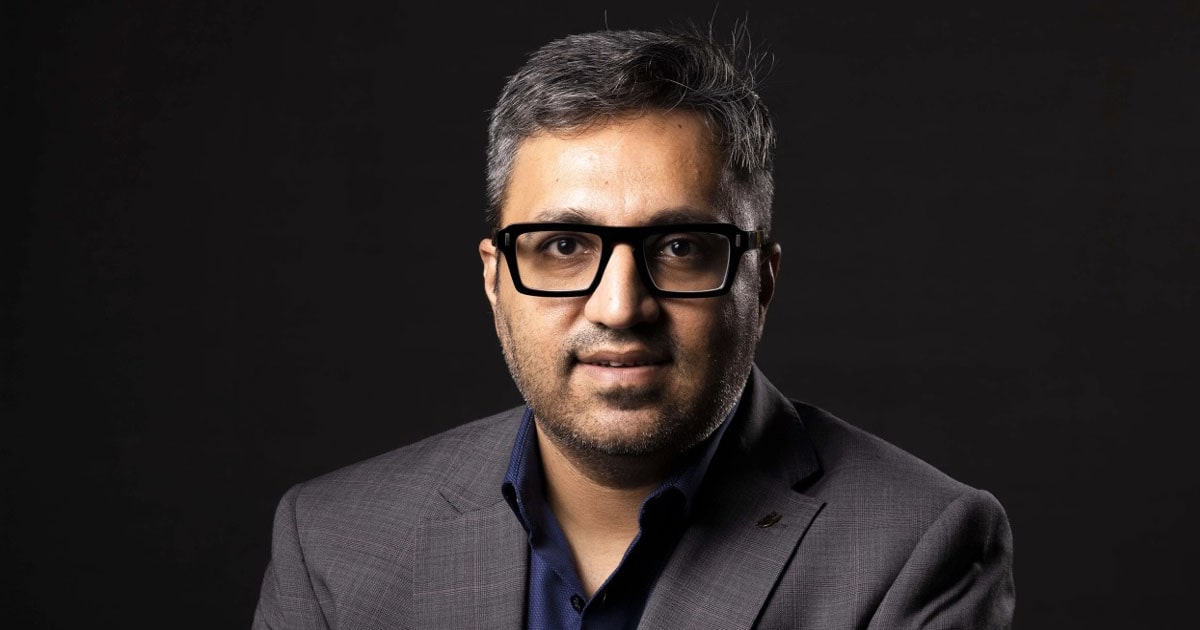 Building BharatPe
After having rich experience of 12 years in multiple brands, Ashneer decided to start his entrepreneurial journey. And thus, after studying the market condition thoroughly and having experience in finance, he co-founded a fintech payments services company, BharatPe, in 2018 with Shashvat Nakrani. Together they built the company from scratch and made it the most used payment-receiving merchant via QR codes for shopkeepers.
Today, we can see BharatPe QR codes at every shop. Along with this, BharatPe also provides loans to small business owners who urgently need funds to scale up their businesses. Ashneer Grover revealed in the popular startup reality show Shark Tank India that when BharatPe's valuation was $30 million, Google Pay offered him $50 million to acquire his company. Still, he refused this offer as he knew BharatPe would revolutionize the payment services scenario.
He, as an entrepreneur, will scale his company and make it reach that level of success he and his co-founder have dreamt of. And his belief in himself & his team led BharatPe to new heights. Today the company has a valuation of $3 billion.
Challenges Faced & Controversy
Recently, Ashneer Grover's name arose in a major controversy when an audio clip leaked. In that clip, Ashneer abused and threatened an employee of Kotak Mahindra Bank for not getting a shared allotment of Naykaa's IPO for Ashneer and his wife, Madhuri Jain. Before this matter could get settled down, Ashneer faced accusations from the board.
The board accused he and his wife had created fraudulent transactions against fictitious vendors & have been using the company's money for their personal needs. They also questioned certain invoices that seemed to be uploaded twice. This controversy led Ashneer to take a voluntary leave for three months. The board members demanded the official resignation of Ashneer Grover from his current roles and responsibilities after finding financial irregularities in the company. On February 28, he resigned from his position at BharatPe. While exiting the company, he also mentioned that the board forced him to resign.
Conclusion
The story of Ashneer Grover enunciates that whatever successes you may have in life, problems and difficulties will always be there. The way you overcome them defines your character and your true potential.