Story of Warren Buffett
Very few individuals worldwide have achieved the level of success that Warren Buffett has. As one of the richest people on the planet, Buffett's story is of hard work and determination. His journey to the top has been filled with successes and failures. But he has always managed to learn from his mistakes and continue moving forward. Through his many years of experience in the business world, Buffett has developed several key insights that have helped him achieve such great success.
Warren Buffett is an American business magnate, investor, and philanthropist. He is the chairman, CEO, and largest shareholder of Berkshire Hathaway. 
Coined as the "Oracle of Omaha," Warren Buffett is one of the most successful investors in the world.
Early Life & Education
Warren Edward Buffett was born in Omaha, Nebraska, on August 30, 1930. His elementary education started at Soulful Elementary School in Omaha, and he then went to Alice Dean's Junior High School. From an early age, Buffett was interested in business and investing; he made his first investment at 11. He sold chewing gums, Coca-Cola, and weekly magazines door-to-door. He also delivered newspapers and candy bars. In high school, Buffett invested in a business that sold soft drinks and chewing gums to restaurants.
After completing high school, Buffett enrolled at the University of Pennsylvania's Wharton School of Business but only lasted for two years before transferring to Columbia Business School, where he received his degree in 1951. That same year, Buffett started his investment partnership, Berkshire Hathaway.
Berkshire Hathaway – Turning His Mistake Into Massive Success
In 1962, Warren Buffett bought the shares of Berkshire Hathaway. The journey of Berkshire Hathaway & Warren Buffett is an interesting one. In 1962, Berkshire Hathaway was a company that was involved in the textile business and was performing badly. The company was selling its textile mills one after another, and with the money coming in, the company started buying back the shares from shareholders too.
The logic with which Buffett bought shares was that the management was planning to wind up the business by buying back the shares. So, when the company sold more of its textile mills and used that money to buy back shares, Warren Buffett got a good rate for selling his shares. By 1964, he had bought a good number of shares of Berkshire Hathaway.
When the company sold more of its existing mills and, with the money, started buying back the shares, they negotiated with Warren Buffett about the price at which he was willing to sell the shares. A deal was finalized, and the price was fixed at $11.50 per share, but when he received the official letter from Berkshire Hathway, the price mentioned in it was $11.375 instead of $11.50.
This fraud by the company highly disappointed Warren Buffett; he rejected the offer immediately. Following this incident, he bought more Berkshire Hathaway shares and continued until he had complete control over the firm. Once he had control, the first thing he did was fire the management that tried to con him in the first place. In this incident, he has once quoted, "The greatest enemies of the equity investor are expenses and emotions," and he believes that he made an emotional decision during this investment and thus regards it as his mistake. Still, he acted on the mistake and later turned it into a successful business.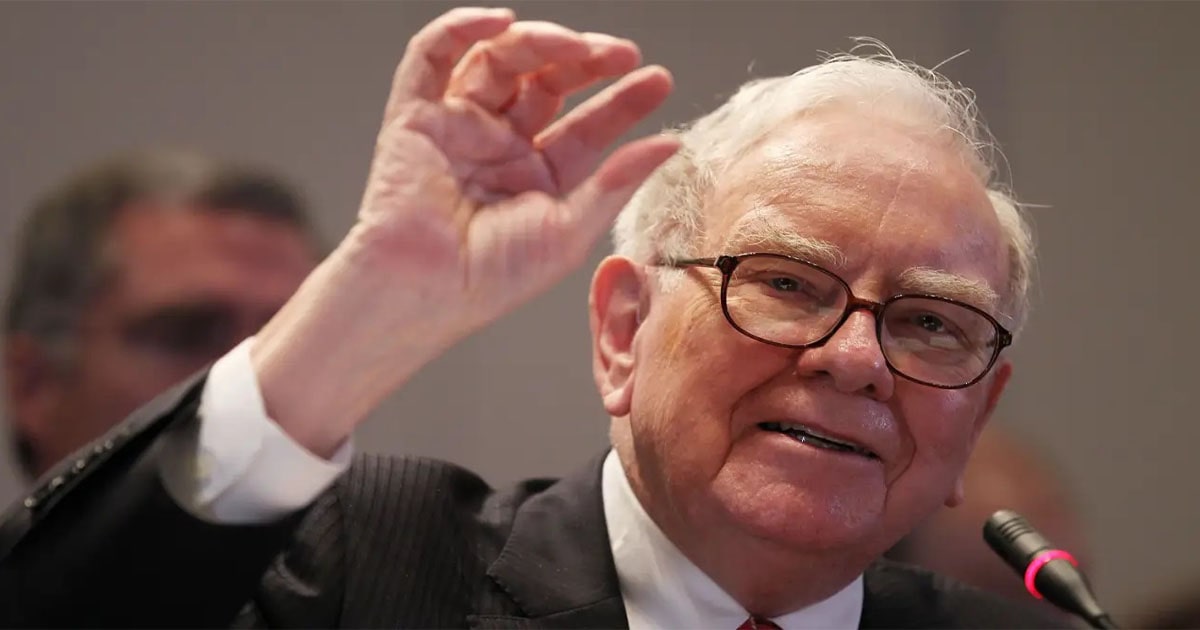 How Did Warren Buffett Become Successful
Warren Buffett attributes his success to three habits: He is patient, focuses on what he knows, and keeps a long-term perspective. Warren Buffett is known for his patience and he doesn't invest in something unless he is confident that it will be profitable in the long run. He only invests in companies he understands completely. Warren Buffett doesn't get believe in short-term trends as he is a long-term investor.  He doesn't sell his stocks as soon as they increase in price. Been a value investor; he looks for undervalued stocks.
Buffett also looks for a business with a sustainable competitive advantage. He wants to ensure that the company can continue to grow and make money even if he were to step away. Lastly, Buffett looks for companies with a reasonable price tag.
What Can We Learn From Warren Buffett
His reading habit is one of the most valuable lessons one can gain from him. He devotes a significant amount of his time to reading books and other educational resources to improve his knowledge continually. Yes, to be successful in the finance & investment sector, you must read and learn a lot.
Despite being on the list of the world's wealthiest individuals and owning a fortune, he is still a down-to-earth individual. He still lives in the home he purchased in 1958 and drives his car alone. He has donated over 46 billion dollars to charity since 2000. You're probably thinking, why does he have to learn even at 91? Well, business and investment are his passions, and he doesn't do it only to meet his necessities; he enjoys it.
He earned 90% of his wealth when he was 50 years old. That perfectly illustrates the phrase, "Age is just a number."