Luxury Residential Projects in Noida
In the last few years, Noida has emerged as a preferred destination choice for living because of its improved infrastructure and its location. Noida is easily approachable through DND, highways, expressways, and the metro from other parts of Delhi NCR. Many big developers have come up with luxury residential projects in Noida due to high demand. Here is a list of some best residential projects in Noida.
Godrej Woods Noida
This new luxury residential project in Sector 43 Noida is based on Urban Forest Theme and is jointly developed by Godrej Properties and Shipra Group. Godrej Woods Noida will have seven high-rise residential towers offering 2,3, and 4 bedrooms luxury apartments. The main attraction of Godrej Woods Noida is that 1100 trees will be planted on 11 acres of land, which will be according to the forest theme of the project.
The project will have a triple-height entrance lobby with a lavish Clubhouse with three swimming pools. This premium residential project is designed by world-renowned Singapore-based architect firm Warner Wong Design. Godrej Woods Noida has situated right in the middle of Noida, and the location of the project is a big attraction. People who love greenery and nature will surely like to live in this one-of-a-kind residential project.
Godrej Woods Noida Snapshot
Developer: Godrej Properties Ltd
Property Type: Luxury Apartments
Location: Sector 43, Noida
Status: Under Construction
Bedrooms: 2, 3 and 4
Price: Call for the price
Possession:  December 2023
RERA No: UPRERAPRJ704730 (Phase 1), UPRERAPRJ145318 (Phase 2)
Parx Laureate Noida
Parx Laureate is ready to move luxury residential projects in sector 108 Noida on Noida Greater Noida Expressway. The project offers spacious and luxurious 3 and 4 bedrooms, apartments, and Penthouses. Parx Laureate Sector 108 Noida is jointly developed by Divine India Infrastructure Pvt Ltd and Unity Group. This luxury residential project is superbly located on the Noida Greater Noida Expressway and is like a mini township.
The project's creative and modern design with the best facilities and amenities makes this project a good option for people who want to live a lavish lifestyle. The location of Parx Laureate is one of the most positive things about the project. Another good thing about this residential project is that all the apartments are very spacious, with big balconies and proper sunlight and ventilation.
Parx Laureate Noida Snapshot
Developer: Unity Group and Devine India Infra
Property Type: Luxury Apartments and Penthouse
Location: Sector 108 Noida
Status: Ready to move
Bedrooms: 3,4 and 5
Price: 4.12* cr onwards
RERA Number: UPRERAPRJ5998
ATS Knightsbridge Noida
ATS Knightsbridge in Sector 124 Noida Expressway is one of the most luxurious residential projects in Delhi NCR. This luxurious 6.15-acre prime location residential development comprises state-of-the-art five magnificent 47-story skyscrapers. The project offers uber-sized 4 and 6 bedrooms luxury apartments sprawl across an entire floor.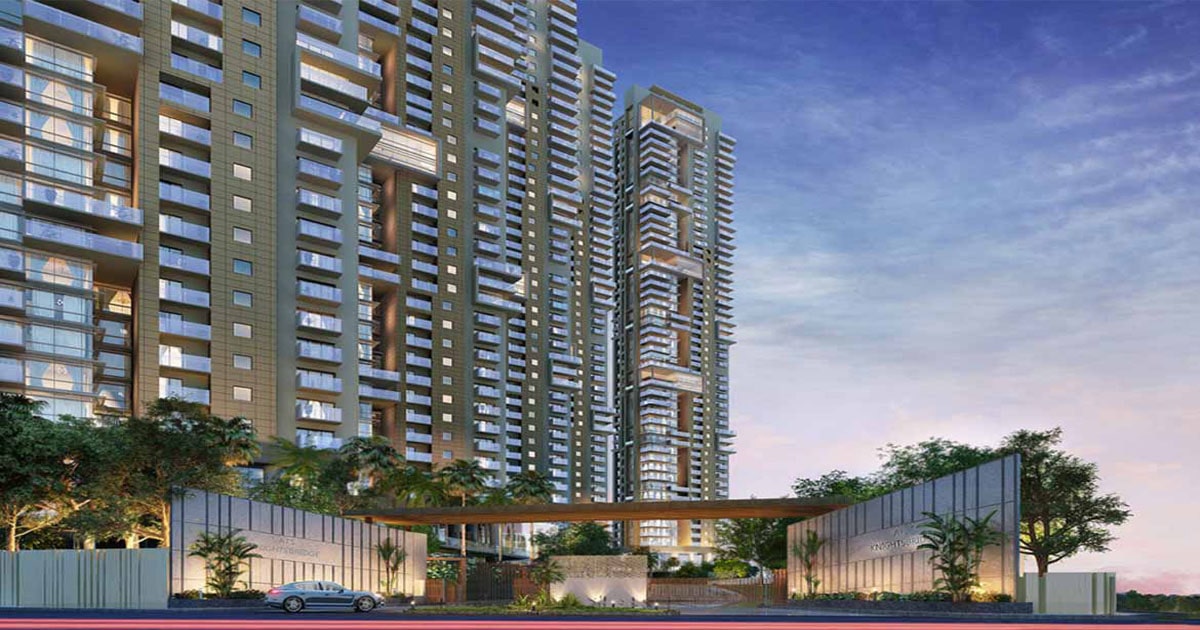 Every ATS Knightsbridge apartment is built in such a way it will offer its residents full 360-degree panoramic views. The five skyscrapers of the ATS Knightsbridge will be an iconic symbol of status and luxury where the most influential and powerful people will live.
ATS Knightsbridge Noida Snapshot
Developer: ATS Infrastructure Ltd
Property Type: Ultra Luxury Apartments
Location: Sector 43, Noida
Status: Under Construction
Bedrooms: 4 and 6
Price: 10.80 cr onwards
Possession: 2024
Rera No: UPRERAPRJ3574
Burj Noida
Inspired by the New York penthouses, Dasnac Burj Noida in Sector 75 is an exceptionally built luxury residential project in Central Noida. The project offers big and luxurious 3 and 4-bedroom apartments with all the world-class facilities required for a luxurious lifestyle.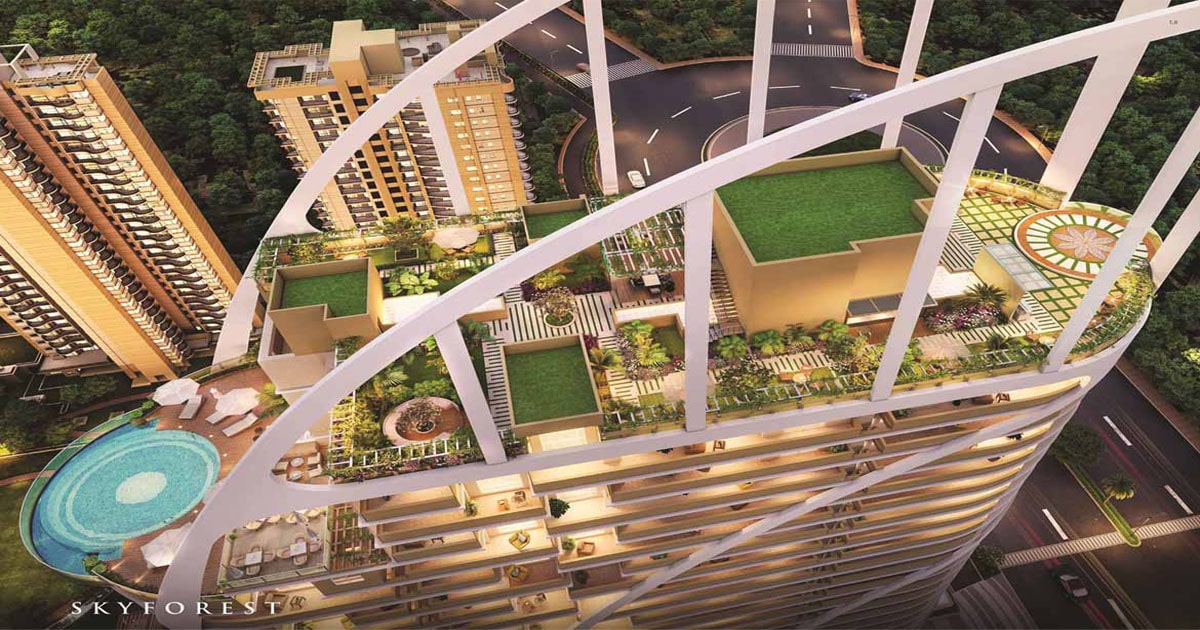 Apartments have stunning double-height living areas fitted with high-glass windows for the best luxury living experience. Burj Noida comes with a large collection of facilities and amenities to keep its residents rejuvenated and engaged throughout the day. While living in Burj Noida, there is no need to fly to Singapore to experience infinity pools, as now you have one in this luxury residential project.
Burj Noida Snapshot
Developer: E-Home Infrastructure Pvt Ltd
Property Type: Luxury Apartments
Location: Sector 75, Noida
Status: Under Construction
Bedrooms: 3 and 4
Price: 3.38* cr onwards
Possession: 2024
Rera No: UPRERAPRJ498423
Conclusion
I suggest you do your research before investing or buying in any of these luxury residential projects, and if you have any queries or want the best deal on any of these projects, you can mail me at hello@vikasjoshi.in or call 9599705565