Guide to Home Renovation
Home renovation has been a long-term goal for many people. Some people are renovating their homes to make them more energy-efficient, while others are looking for ways to make their homes more luxurious and comfortable. Upgrading your house can be an extremely rewarding process. It improves the quality of lifestyle for you and your family by making the home environment more comfortable and generally improving liveability.
Renovating your house often involves a variety of improvements, such as adding new furniture, painting, wall colors, or adding a brand-new kitchen or bathroom. The entire process can be a long-term investment that pays off in the long run. It can also be an expensive project, but there are ways to save money and renovate your house on a budget.
How To Find The Right Home Renovator For Your Project
If you're like most people, home renovations are not something you do every day. Unless you're a contractor or home improvement expert, you have no idea where to start when it comes to finding the right home renovator for your project. To ensure you get the best possible results for your money and avoid any potential headaches, it's important to do your homework before hiring a home renovator. Here are a few tips to help you how to get started:
Do Your Research
Look for companies or contractors with a good reputation. Check reviews on the Internet, seek help from your friends and family, and ask for referrals.
Meet With Potential Renovators Personally 
This will allow you to see their work in person and ask them questions about their process and experience.
Get Quotes From Several Companies
This will help you compare prices and understand what different contractors charge for their services.
Common Factors That Affect The Cost of Home Renovation
Many factors can affect the cost of a home renovation project. The most common ones are the renovation scope, the materials used, the contractor hired, and the home's geographical location. The renovation scope is one of the biggest factors that affect cost. A simple paint job will be much cheaper than renovating an entire kitchen.
The materials used also play a very important role in cost. High-end materials like marble or granite will be more expensive than cheaper alternatives like laminate. The contractor hired is another important factor. A general contractor will usually charge less than a specialist.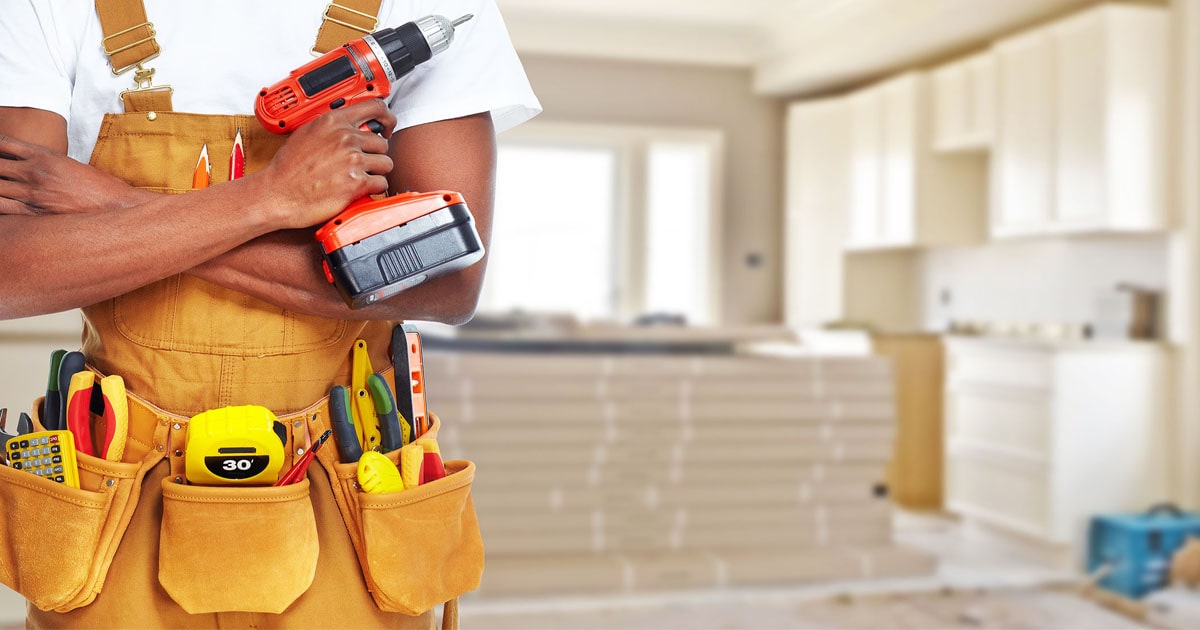 Home Renovation Mistakes To Avoid For a Successful Project
No one is perfect, and that includes home renovators too. Even the most experienced and qualified professionals can make mistakes from time to time. That's why it's important to be aware of the most common home renovation mistakes. Knowing what to avoid can help you steer clear of potential problems and have a smoother, more successful renovation project.
Here are some of the most common home renovation mistakes, along with tips on how to avoid them:
Not Enough Planning
The biggest reason home renovation projects go wrong is that most people don't plan. This can lead to costly mistakes and time wastage, and energy. Make sure you have a solid plan in place before starting your project.
Not Budgeting Correctly
Sometimes overestimating or underestimating the cost of a renovation can be disastrous. Setting an optimal budget and sticking to it is very important because renovations cost can quickly get out of hand if you are not careful.
Choosing The Wrong Contractor
Choosing the wrong contractor can be a costly and frustrating mistake that one should avoid. Therefore, it is important to properly do your research, talk to 2-3 contractors, know about their pricing and the way of working, and then finalize one for your renovation project.
You Have Not Read The Contract Carefully
Reading the contract carefully is very important before you sign the contract for your home renovation project, as the contract may include clauses that can cause a dent in your pocket. Ensure that you understand what is included and what is not and are fully comfortable with the terms and conditions.
Not Planning For Weather Changes
Weather conditions are always changing, and one has to be prepared for weather changes, especially when it comes to renovation work. So, it is important to have a plan B ready in case of any sudden changes in weather conditions.
Read: Top 7 Essential Saving Tips For a Better Financial Future
The Bottom Line
Home renovation is improving the quality of life in your home. Sometimes it involves changing your home's structure, and design to help can help you live a more enjoyable life. A home renovation project can be a great way to improve your home and increase its value. However, it can also be a tedious task if not planned properly.